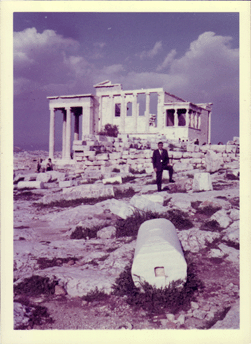 ENTREPRENEURSHIP IN
POST-INDUSTRIAL TOWNS AND CITIES
WHAT: A Panel Discussion promoting entrepreneurship in towns and cities where there are no jobs.
TARGET AUDIENCE: Designers, artists, students in any of the creative arts.
OTHERS WHO WILL BENEFIT: Individuals in business, the arts, sales/promotion, import/export, manufacturing, advertising, marketing, education.
WHOM: Panel Members are an international sales executive, a designer and an artist.
PARTICIPATE: Write and donate your own story which will be compiled in a growing collection from this project. These will be published continuously on this website and in a printed volume.
DESCRIPTION: One-hour Panel Discussion on entrepreneurship followed by Q & A.
WHEN: 2008-09.
INTRODUCTION: The idea for this series has grown out of my role as Education Director for AIGA New Orleans. AIGA is the largest and oldest professional association in America for design. Part of my job as Education Director is to recruit young student designers to join AIGA. So many areas in the U.S. have been abandoned by industry (agricultural or manufacturing,) this has resulted in an epidemic of joblessness. This seems to be a trend in (what I call) Post-Industrial areas. Therefore, learning to be an entrepreneur, while anathema to the artistic spirit, is the key to promising business success in areas where jobs are scarce or nonexistent.
WHY & WHERE: The idea for this series...
BENEFITS & TAKE-AWAYS: Attendees will...
PANEL MEMBERS: Nathan Feldman...
THE BROAD SCHEME: Additionally...